Coalville Black Hummer Limo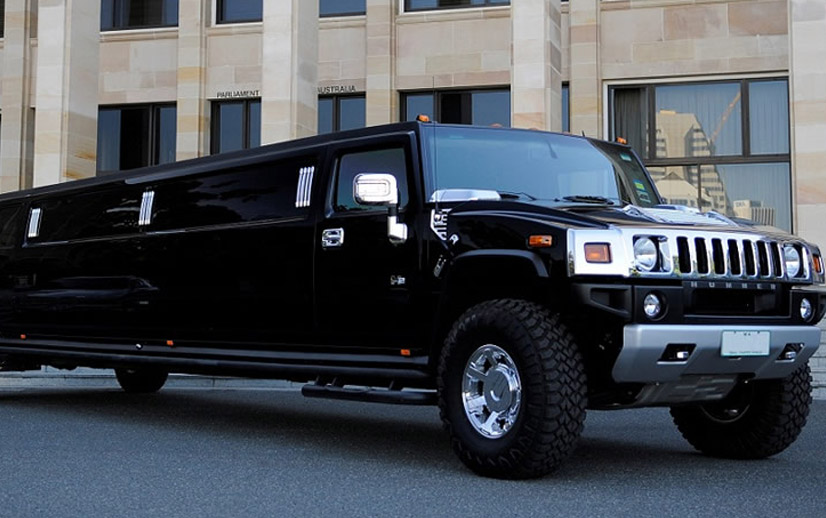 Amongst the classiest-looking in all of our limo fleet, the black hummer limo is a fantastically versatile vehicle which can be hired to suit practically any occasion.
And with the large, 16-seater interior they're perfect for large parties such as birthdays, weddings, school proms and hen night parties
All our black hummer limousines are the ultimate in travel, comfort and style. The leather interior gives you luxurious comfort as you cruise and enjoy the complimentary champagne and full bar (soft drinks available for under-18s). We also fit laser disco lights, neon glow lights and mirrored ceilings in all of our black hummer limos.
Coming complete with a slick-looking black paint job and a sleek chrome trim, our black hummer limos are both stylish and versatile for pretty much any event you might be planning. From school proms to weddings, stag parties to birthday parties - you name it, we can cater for it with our cheap limo hire prices on all our black hummer limo hire packages.
So if you're planning a party and a night out with friends or family, why not chose one of our black hummer limousines and get our fully qualified chauffeur to cruise around and drop you at Revolution (13-14 Baxter Gate, Loughborough LE11 1TG). They have a wide range of delicious cocktails and shooters, as well as party packages to help you have a perfect night out!